Ladysmith Strider Archives 2007 | 2008 | 2009 | 2010 | 2011 | 2012
---
2012 Ladysmith Striders News Headlines
---


December 2, 2012 - Cinnamon Bun Fun Run 5/10K - Striders Race Report -- A threat of rain in the forecast didn't dampen walkers and runners willingness to give to the Ladysmith Food Bank as nearly 500 participants unloaded bag after bag of groceries at the 8th Annual Cinnamon Bun Fun Run. While the entry fee for the 5K Walk, 5K Run & 10K Run was five non-perishable food items, many participants gave much more than the minimum requirement which resulted in an impressive display of goodwill. And thanks to these generous participants, the Ladysmith Food Bank received a big boost for the holiday season which is just around the corner.
The level of support for the CBFR this year was phenomenal with 492 runners and walkers taking the start. In fact, the turnout was even higher as some walkers and runners were turned away from same day registration due to a shortage of available chip timing bibs. This increase in participation was no doubt the result of Vancouver Island based Frontrunners who along with their sister companies RaceOnline.ca and RaceDay Timing Services, joined CBFR Organizers to make a popular Ladysmith event even more successful. Frontrunners provided the means for this year's online registration, chip bib electronic timing, the start/finish line equipment, provided a number of generous prizes, and brought in four support staff from their Victoria, Nanaimo and Westshore locations who were on hand to help the record crowd.

The popularity of the event this year challenged CBFR Organizers as a swell of participants flooded the pre-registered bib pick-up area and tied up proceedings which delayed the start for almost half and hour. But once event volunteers figured out the best way to manage pre-registered bib pick-up, participants that were pre-registered received their bib numbers and were able to queue into the starting area albeit a half hour later. While CBFR Organizers were extremely embarrassed for not anticipating the huge demand for same-day registration, most walkers and runners -- although disappointed -- resorted to a back-up plan of cheering on friends and family getting ready in the starting area.
Opening comments of welcome from CBFR Event Host Gillian Sharpe preceded Town of Ladysmith Mayor Rob Hutchins who spoke about strength of community, and Ladysmith Food Bank Liaison Steve Sharpe who brought a word of thanks from the Ladysmith Food Bank. Mayor Hutchins spoke about the community and the support that residents provide for events like the Cinnamon Bun Fun Run and as an example, thanked the Ladysmith Striders for organizing this charity event and for their continuing support year after year for the Ladysmith Food Bank. Food Bank Liaison Sharpe offered heart-felt thanks to both the Ladysmith Striders and especially the gathered crowd whose participation provided food donations at a time of the year when the food bank most needs it. Steve Sharpe also paid tribute to Kit Wilmot with a moment of silence and spoke words of gratitude for Kit's community service work through many years. Kit Wilmot was the long-time Ladysmith Food Bank Coordinator until his untimely passing earlier in the year. Some of Kit Wilmot's family attended the tribute and were publicly acknowledged.
After an energetic warm-up routine guided by PJ Halliday, Mayor Hutchins touched the air horn to signal the beginning of the 8th Annual Cinnamon Bun Fun Run and sent the walkers and runners onto the streets heading south on 6th Avenue past the Fire Hall to Methuen. Both the 5K and 10K distances were over the same course with 10k runners extending the course with a second lap around. At the Dunsmuir and Bickle half-way point, Doug and Kim Judson and family manned the water station to provide hydration to weary participants as they crested the steepest hill on the course. Kim digitally documented the efforts of many participants by snapping images as they swept past the water stop -- images that can be found on the CBFR website photo gallery.
The steep hill gave way to a gentle one and a half kilometer long downhill that provided nice recovery over Malone Rd. and Colonia Drive before a slight 1.5 kilometer climb on Cloke which feeds onto 5th Avenue. Once past the 5K/10K split point on Buller, participants turned right onto 6th Avenue for some recovery before a short uphill grunt to the finish. Special thanks to our volunteer Course Marshals who managed the somewhat crowded course and brought everyone back safety to Frank Jameson Community Centre for a cinnamon bun finish. Thanks are also extended to the Ladysmith Parks and Rec and FJCC Personnel for their advice and contributions of time.
Arriving at the finish, runners and walkers were rewarded with gooey cinnamon buns and hot chocolate, smiles and well-wishes from friends, family, and volunteers. In addition to this year's chip timing, CBFR Organizers took some other steps to improve their event finishing area. With the water re-hydration tables now outside, weary finishers were able to access water right where they finished. Finishers hungry for cinnamon buns and hot refreshments were greeted by two food lines this year instead of one which allowed for cinnamon buns to be consumed in an unhurried manner.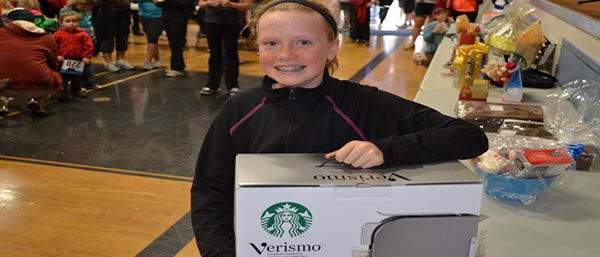 With the last few participants only meters away from crossing the finish line, door prizes winners were draw at random from bib numbers. Door prizes were sourced from a number of local businesses in both Ladysmith and Chemainus, and also from generous CBFR Organizers. Once bib numbers were drawn, participants selected from a vast assortment of prizes including LCU Insurance Agencies travel blankets, Starbucks Cappuccino Maker, technical athletic wear, Walmart gift cards, and Frontrunners water bottles filled with $20 dollar gift certificates. Frontrunners Nanaimo Staffer Christine Creer sweetened the door prize draw by pulling the name of a male and female from the crowd who were provided with a brand new pair of running shoes courtesy of Frontrunners.
As a result of RaceDay Timing Services technology, chip timing allowed winners were declared when the final participant completed the course. Three featured prizes were reserved for the top finishers and the closest predicted time finisher claimed a featured prize of his or her choice. The 8th Annual Cinnamon Bun Fun Run winner was Cheryl Woodhouse who was slightly over her predicted time but within thirty-eight one-hundredths of a second her time. Cheryl claimed a $250 Frontrunners Gift Certificate good at any one of their Nanaimo, Victoria and Westshore stores. Lisa Marshal ran to a second place finish within forty-six one-hundredths of a second and was awarded the SOL'irgate Automatic Solar Powered Garden Irrigation Controller made by iDUS Control Ltd. of Nanaimo. Tasha Scott in third place with a close eighty-three one-hundredths of a second brush with her predicted time selected the dinner for four at the Yellow Point Lodge in Yellow Point as her prize. Congratulations to the winners of this predicted time event and a round of applause to all walkers and runners that participated and made this event a success.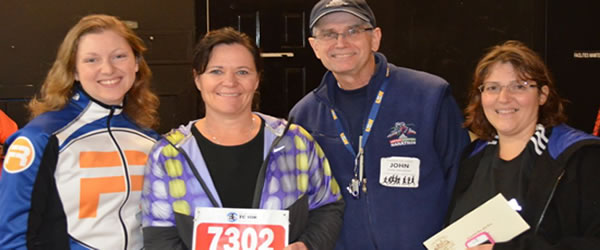 left to right: Christine Creer - Frontrunners, Cheryl Woodhouse - 1st Place Winner, John Mountain - CBFR Race Director,
Tasha Scott - 3rd Place Winner. Missing: Lisa Marshal - 2nd place Winner
A cash box for monetary donations was also available for participants to give cash instead of food. A shake of the box after the event revealed the tell-tale sounds of tens and twenties just waiting to be turned into jars of peanut butter and packets of hot cereal. In addition to more than $700 dollars cash being plunked into the donation box by generous participants, there were two donations to the Ladysmith Food Bank of significant value. Using the donation tools available on the RaceOnline.ca online registration website, participants who pre-registered offered up over $600 dollars to the Ladysmith Food Bank that was received on behalf of the Food Bank with thanks. CBFR Race Director John Mountain -- a member of the United Steelworkers Union -- presented a $1,500 donation cheque on behalf of the Steelworkers Humanity Fund. Mr. Mountain explained in his cheque presentation that while the Steelworkers Humanity Fund regularly helps food banks right across Canada, it is international in scope and was created to assist those who need help as a result of crisis situations around the world. He says that many Steelworker members bargain provisions into their collective agreements that allow them to donate a portion of their hourly pay directly to the Steelworkers Humanity Fund. The Steelworkers Humanity Fund donated over $130,000 dollars to 63 difference Canadian food banks already this year.
Volunteers provide the fuel that drives the Cinnamon Bun Fun Run engine and without volunteers the event organizers - volunteers themselves - would have never able to conclude this successful fundraising event. Through their generous offering of time and energy, a core group of volunteers makes this event happen by setting up the venue, shepherding participants through the registration process, marshaling the roads, dispensing water on the course, and finally by offering hot beverages and cinnamon buns to all. Volunteers who give their time to the Cinnamon Bun Fun Run provide the high energy that drives the degree of organization to higher levels accomplishment. CBFR Organizing Committee appreciates this fine volunteer work and has great deal of gratitude for all that volunteers achieve in their efforts.

For the record, the Ladysmith Food Bank received truckloads of food that weighed out at over 4,000 lbs and brought in over $4,000 in cash donations as a result of the generosity of walkers and runners who participated in the event. The 8th Annual Cinnamon Bun Fun Run was both a success and a learning experience; get ready for the 8th Annual Cinnamon Bun Fun Run as event organizers are already figuring out ways to both welcome more participants and improve their organizational performance to better handle larger crowds.



October 8, 2012 - Good-Life Victoria Marathon - Striders Race Report -- Favourable weather conditions greeted a number of Ladysmith Striders who left it all out on either half marathon or full marathon courses. In an effort to support my Ladysmith Strider friends, I traveled down to the Victoria to witness the start of both the half marathon and the full marathon and cheers them on to the finish. Throughout the morning, I ran to a number of different course locations and paced my Strider friends for a kilometers or so. First however, the marathon recap courtesy of BC Athletics.

Running the Good-Life Victoria Marathon for the Ladysmith Striders were Dolly Brown, Steve Sharpe and Nicole Roy. Nicole, a former Cranbrook BC resident running her first marathon, clocked an impressive 4:52:01 as a Ladysmith Strider. Steve persevered through a few challenges on the marathon course with a 4:11:40 finish. Dolly paced out a sub-four hour 3:47:59 Boston qualifying time and captured a 5th place age category finish.
Running the Good-Life Victoria Half-Marathon for the Ladysmith Striders were Gary Vermette, Dave Van Horne, Terry Morrow, and Phil Howard. Phil grabbed a respectable 1:50:09 finish as did Terry at 1:46:47 and Dave with a 1:42:50. Gary kicked through the half-marathon course in 1:37:35 which was good for a 7th place age category finish.
Running the Good-Life Victoria 8-K Road Race for the Ladysmith Striders was Nikki Van Horne who finished strong with a 41:08 time.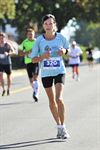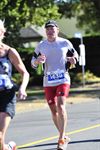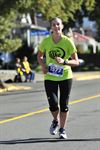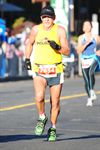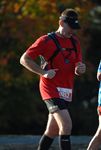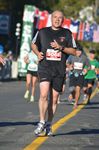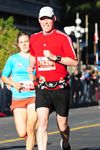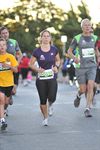 Ladysmith Strider Finishers
Marathon record-holder Thomas Omwenga made it two in a row today when he won the 33rd Annual Good-Life Fitness Marathon. Natasha Fraser also followed her 2011 victory by breaking her own Half Marathon Course record. The event, held under un-seasonal, warm, sunny conditions also saw eight age-group records and a Guinness World Record.
The top-seeded Omwenga was the clear leader throughout the Marathon and not challenged, coming in seven minutes ahead of second place finisher Gilbert Kiptoo. Omwenga's time of 2:20:41 was six minutes slower than his record of 2:13:44 set in 2011 but he was satisfied with his performance. His two previous marathons this year, in Quebec and Manitoba were slower – 2:28:36 and 2:25:13 respectively. Fourth-seeded Kiptoo's time of 2:27:01 was also faster than his 2012 Thunder Bay Marathon of 2:38. Third was Vancouver's Graeme Wilson whose time of 2:29:17 was 17 seconds faster than his fourth place finish last year. Wilson was also the top Master and winner of the BC Marathon Championship.
The Women's race saw three of the top five seeds podium. Hallie Janssen from Portland, made a big Victoria comeback by winning in 2:47:03. She had previously won in 2004 in a time of 2:49:36. Nadyia Fry from Invermere, BC bettered her third place finish in 2011 by not only finishing second in 2:47:36, but setting a personal best. She also won the BC Marathon Championship. Third was Victoria's Catrin Jones, the 2010 winner, in 2:49:02. Top female Master, and in sixth place overall, was Rika Hatachi from Coquitlam, BC in 3:01:25.
The Men's race was won by Rutto Kibet from Edmonton in 1:04:27, two minutes short of the course record, with Victoria's Geoff Martinson running a great race to come in second in 1:05:39. Third was Willy Kimosop from Lethbridge in 1:06:01. Running as a Master for the first time, Jim Finlayson ran a strong race to receive the top Master award in 1:08:51. He was eighth overall.
-- Story text courtesy of BC Athletics.



September 15, 2012 - John's Half-Fast Run Report - Great Lake Ultra-Marathon 56K -- The Great Lake Walk and Ultramarathon is a 56 km walk or run around beautiful Cowichan Lake on Vancouver Island, British Columbia. This walking/running event takes place on the third Saturday in September each year and seeing as I celebrated my 56th birthday this year, decided to make this road race my debut ultra-marathon. This report to my family is a short account of my success in the Great Lake Walk and Ultra Marathon on Saturday, September 15th.
It was a grueling long run and managed to stick to my game plan and finish favourably. I planned for a six hour finish and by paying close attention to my Garmin GPS that provided me with a real-time pace, flew through the finish line with an unofficial time of 6:01:02... an average pace of 10:01 per mile... which was exactly the pace that I was try to keep for the whole run. I'm just so pleased that my disciplined training runs made the difference and my attention to a conservative pace paid dividends.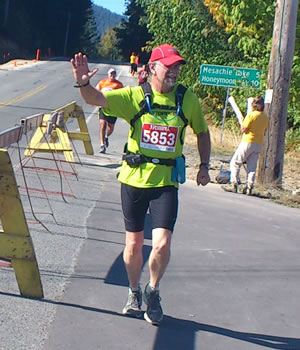 With official results posted... I noticed they have me clocked in a few minutes slower at 6:03:18... but I'm really pleased to see a top ten finish. Yeah... it looks like I just squeaked into the top-ten... I say "squeaked" because there was a guy ahead of me within sight with three kilometers to go. There... way down the straight-away... I spotted a guy ahead of me as I rounded a bend and wondered if I might gain on him before the finish. Kicked to try for the catch... grunted up the hill by the Cowichan Lake Ski Club entrance road... and managed the catch at 200 meters to go. Good thing I passed that guy because he would have been number ten!!
So I'm real happy with the finish... the run... the whole thing. It was memorable because I'm now a guy who has run 56 kilometre ultra-marathon... at the age of 56... who was born in 1956... and finished in 5:60:00 + 3:18... wow!... the serendipity of it all!
But there is more... three things occurred during the run that made it memorable. The first thing I did was run off the road into the ditch early in the run around the 8 km mark. The run started at 5am so it was dark for 90 minutes and while I was trying to read my Garmin on my wrist with my headlamp to ensure my pace was right... became disoriented in the dark... and took a header into the ditch. Yup... I took a hard left for no good reason and ended up in the ditch on my knees. That abrupt turn really surprised the two guys I was running with... they both wondered if I had fallen asleep... I mean after all, I'd been up since 2am on about 4 hours sleep. And they both had a good chuckle on my behalf and we continued on... albeit on scratched-up knees and ankles and hands.
The second thing was that one of the guys named Ron Gaudreault who witnessed my dive in the ditch off-road adventure... turned out to be running the same 10 minute/mile pace as me and we pretty-well ran the entire event together sharing interesting stories and world views on family, worklife and of course, running. Turns out Ron was also 56... born in 1956... running 56 kms... and we marveled that we somehow managed to connect in this event and help each other complete the run at our chosen pace. Ron had run this 56k event four times previously and the 64k Gold River to Tahsis event seven times... he is a true ultra marathoner.
The third thing really thrilled me. Someone else joined me to help complete the event and that someone was my son John Jr. who was waiting for me at Mesachie Lake where he fell in alongside me for the last 5 kms into Lake Cowichan. Wow!... I couldn't believe my eyes when I saw John... waiting to take me in... kind of made me all emotional... I was so pleased to see him. John Jr. joined Ron and I for the final five kilometers and the light conversation that passed between us really took the edge out of my achy legs and sore shoulders. Ron dropped behind at the final checkpoint to remove a stone from his shoe and urged me to continue on... and seeing that fore-mentioned bait on the road ahead and with John pacing me... cranked it up a notch. With the one kilometre-to-go sign within sight, I slipped into higher gear and bolted past John Jr. with intent of catching that one guy who was unknowingly being dangled on a string in front of me. I swear I had lift-off as I made every effort to empty the tank and catch this one last guy before finishing. And as I mentioned above, the catch was successful and the dividend paid was a top ten finish.
The Great Lake Walk and Ultra-Marathon was won by Mike Watson who ran the 56 kilometer distance in 4 hours fifty-two minutes and twenty-six seconds and although it took me over two hours longer, my first ultra-marathon was made memorable by the serendipity that I encountered on the course during six hours that it took me to finish. No regrets for this long one!



May 27, 2012 - John's Half-Fast Run Report - Nanaimo Colliery Dam Gutbuster 8K -- It's time to "put up" or shut up" and for my name's sake, it was time to run mountains. Colliery Dam Park is a small but popular Nanaimo park that has slightly over 2.5 kilometres of trails which loop around two man-made lakes that reside on a densely wooded 28 hectares.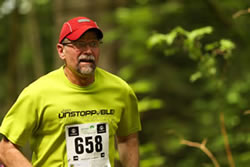 The lakes were formed when a dam was created to provide fresh water for the Harewood No.1 coal mine, and are separated by a concrete dam and spillway. The trails are mostly bark mulch with the occasional rocky sections, stairs, wooden boardwalks and forested asphalt paths near the dam's picnic area. When linked with adjacent Westwood Lake Park and the well-trailed slopes of Mount Benson, these three areas provide a perfect venue for hill climbing.
The Gutbuster Trail Running Series usually consists of four trail runs. Mt. Tzouhalem Gutbuster outside of Duncan is normally the kick-off event with Nanaimo Colliery Dam and Ladysmith as the meat and cheese in the sandwich, and Mt. Washington bookending the final gut crushing event. The four Gutbuster events are primarily run off-road on trails with the odd gravel service road or asphalt park pathway thrown in. And true to the course description, the Nanaimo Colliery Dam Gutbuster provided enough gut crushing elevation to rip tears from your face.
"Failure will never overtake me if my determination to succeed is strong enough." -- Og Mandino
Running mountains was the focus for the Nanaimo Colliery Dam Gutbuster and full advantage was taken with two of the newest additions to the Nanaimo Mt. Benson Trail Inventory; K2 South and K2 North. These new single track trails with their endless bumps of up and down were stitched into both the short course 8K and the longer 21k runs which provided thigh-busting elevation gains and rewarded runners with some fabulous views overlooking both Westwood Lake and the Nanaimo River Estuary.
Difficult trail descent conditions over mossy outcropping of rocks and boulders slowed most runners on downward gradients although there is evidence that some blood flowed as a result of a few crashes. Wet shoes and swollen water-logged toes also played a part in the event as there were two waist-high water crossings of the infamous Mud Puddle. The trail course pops in an out of powerline right-of-ways and rough service roads, and oscillates through shadowed single tracks interrupted by the odd rudimentary earthen culvert or fallen trees which require some agility to overcome. These dark forested trails provide respite from the open sunny service roads while lakeside rock bluffs offered areas to scamper. Combined, all these elements make this 8K course run a treat to run.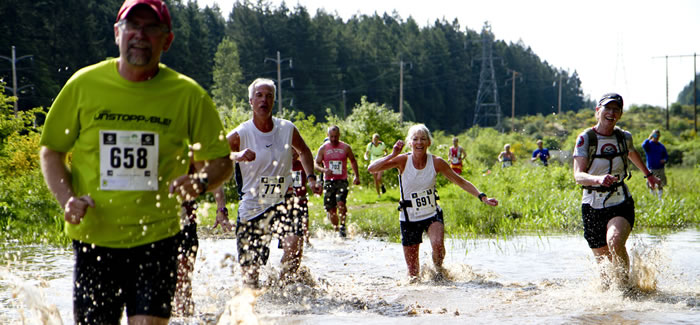 Nestled mid-pack on the start, I moved cautiously forward after the flag dropped. Quicker runners dashed ahead to claim favourable trail position and their need for speed pulled open spaces into the fairly-new asphalt pathway that leads away from the Colliery Dam Picnic area. This space was welcomed by the more measured runners that followed as it provided the room for individual to find a comfortable pace before the first rise in elevation. The importance of a comfortable pace is critical in the early stages because the single track paths up ahead do not provide the means to safety pass the runner in front without knocking elbows or stepping on heals. Runners exited the park by ducking under the Nanaimo Parkway and entered the back country single track trails for the main event - switchback trails with huge elevation gains. Before the main event however, there was some deep ditch traversing and a huge water crossing of waist high muck and sludge to deal with.
My plan of attack was to find a comfortable steady pace early and to keep running without stopping. This pace-finding task was tough to manage early on because many runners ahead were quickly finding error in their initial attempts at discovering an effective pace which made it difficult to both see how the trail presents itself ahead and to pass without some verbal warning. Many runners could feel the anxious gazelles behind and gave courtesy by waving them through; others seemingly lost in a effort that was too much too soon simply staggered forward absolutely unaware of anyone so close behind. Many cracked before hitting the steep grades.
"Perseverance is not a long race; it is many short races one after the other." -- Walter Elliott
No walking for me today. On the first pull of elevation, I threaded my way past those with a different goals and settled into a massive grind that seemed endless. Finally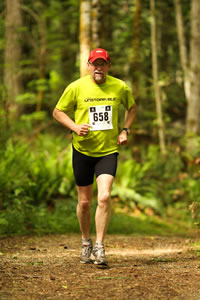 reaching the summit, I swallowed a PowerGel and increased my speed to pick up time lost on the ascent all the while hoping my effort would pay off. I only passed three runners on the trail up and would now have to hold them off on the way down. After a quick acknowledgement of the old mine shaft and scenic Westwood Lake, plunged down over the ridge onto a number of the rocky bluffs in what seemed to be a controlled freefall. The g-force on my knees and thighs as gravity wrenched me off the hill was uncomfortable and I was pleased to reach the bottom in one piece having nearly face-planted into trees and boulders on my controlled free-fall.
A dry protected undulating trails punctuated by the distant sounds of yells, whoops and hollers lured me forward and afforded me a little recovery. Ahead the trail zig-zagged out to the powerlines for the return to the mud puddle which is where all the noise was coming from. Cooling the legs through the mud puddle, I scampered back up a barren steep clay bank and re-entered the world of big tall trees. Around a large pond on a trail pitched heavily towards the water and up over an exposed bluff, the trail that gave way to a plunge down a ravine as it weaved it's way back down to the river that coursed under the Nanaimo Parkway and gave runners access back into Colliery Dam Park. I encountered some collateral damage on the way back as the forest elements had reached out and slammed a runner to the ground - an errant root or broken branch laying on the trail undoubtedly the reason for the turned ankle and a resulting slower return for the weary runner.
"If you doubt that you can accomplish something, then you can't accomplish it. You have to have confidence in your ability, and then be tough enough to follow through." -- Rosalynn Carter
Picking up a familiar runner from the Island Series, we paced ourselves through the last single tracks and I moved past here once we reached the park service road. Long and straight for almost one kilometer, the service road amped me up with enough energy that I found new power that propelled me into the finishing stages. I tumbled out of the forest and crossed the finish satisfied that I had put out my best effort and run an good race.
Familiar faces in the Gutbuster Trail run were fellow Ladysmith Striders Eliina and her friend Cheryl, and former Ladysmith Strider Chris Brower who drove up from Victoria.

The Nanaimo Gutbuster was the most challenging 8K that I have ever run. The mountain trails provided a difficult course where every foot strike had to be right and squarely on the trail in a secure location. I finished well in my age group; 1:21:33 for 30th runner off the course overall and 4th in my age group classification. Elina and Cheryl enjoyed the event at a more measured pace while returning to finish at 1:54:15. Former Ladysmith Strider Chris Brower grunted out the longer and more difficult 21k course in 2:41:10.
Mountain Runner offers thanks to Frontrunners for organizing the Gutbuster Trail Running Series. Photos found in this account of the 2012 Nanaimo Colliery Dam Gutbuster are courtesy of denophoto.



May 6, 2012 - John's Half-Fast Run Report - Mystery Run 2012 -- What is a mystery? The very term baffles the imagination... a mystery purveys the element of shock and awe where we explore hidden paths... explore the unknown... until we discover the running truth. A mystery is usually presented in the form of a novel or a short story, but it could also be a Sunday morning run with friends where they explore the uncertain or illusory world we all live in together. Every year as summer approaches, the Ladysmith Striders welcome the Mystery Run. The Mystery Run this year was a repeat run of a ten kilometer effort that began once the secret destination was revealed - the 2011 Chemainus Lake run would again be our designation. And while a repeat run is not really a mystery, nobody knew where we were going until we all saddled-up in front of Esquires Coffee.
Once our three vehicles were parked at Chemainus Lake, we quickly tightened our laces and headed off. Along for this year's mystery run were (John) Mountain Runner, Chris Geens, Phil Howard, Bala Naidoo who were familiar with the route from last year, and six newcomers -- Harvey Khun Khun, Mike Rowell, Daniel Howard, Robin Billas, and guests runners Joel from Cranbrook and Lauren from Kelowna -- who were running the route for the first time. And based on the feedback once we returned to the cars, everyone enjoyed this "change of pace" run.

After running the two kilometer trail around Chemainus Lake, Ladysmith Striders reassemble in the car park for a drinks and then push on to the west on River Rd and then quickly south on Smiley Rd. After a check on the pace and an effort to pull the lead runners back into the peloton, they continued on Smiley Road south on the west side of the Chemainus Industrial Park where it provides a perfect means to be off main highway on our way down to Fuller Lake Park. Smiley Road moves the runners away from the morning traffic on the adjacent Trans Canada Highway for another two kilometers and offers plenty of room for the Ladysmith Striders to run two and three abreast for sharing friendly conversation and no doubt a few interesting running tales. At Henry Road, the runners use the traffic light control to cross the Trans-Canada Highway.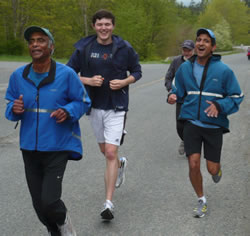 Once past the four kilometer mark, runners thread their way along the west side of Fuller Lake on a lakeshore trail that is part of the trail network in Fuller Lake Park. The lake is stocked with fish and anglers are keen to bait their hooks every weekend. The Ladysmith Striders pass the boat ramp at Fuller Lake's south end and head up onto Fuller Lake Rd where they turn east and run past the five kilometer mark and Fuller Lake Arena towards Cottonwood Rd. Cottonwood Road then slopes downhill in a northward direction to Crozier Road and the pace is now nice and easy. Again, runners are two and three abreast enjoying the morning sun with Bala, Daniel, and Harvey sharing a chuckle. At this point Phil Howard is leading the group and scampering ahead in to grab a few photos. This gentle downhill propels the Ladysmith Striders to the 6.5 kilometer mark where everyone waits to group up before heading left along the Trans-Canada Trail that is nestled between the Mount Brenton Golf Course and the E&N railroad tracks. It's here where the runners enter their courage zone for they are downwind and in-the-bite of the nearby fairway tee boxes.
The Trans-Canada Trail stretches along the edge of the golf course for about one kilometer and as the Ladysmith Striders arrive at Henry Road, they cross over using a short pathway on the edge of the tracks that leads to the Island Timberlands Haul Road. Turning left at the Island Timberlands Haul Road, the group begins the long climb back up to Chemainus Lake some two and a half kilometers away. The road is paved and the slope is moderate uphill with a few flat sections that are shaded from the sun to provide some respite from the grind. Some Ladysmith Striders find a slower pace that better suits their climbing mood while others continue unabated as if it were flat. Upon arrival at the Trans-Canada Highway traffic light, the Ladysmith Striders are all back together and ready to cross the highway and finish the final 800 meters that remain. The group is back at the Chemainus Lake car park in no time.

Mystery Runs are lot's of fun and they provide a diversion away from the usual routes that are covered on a routine basis. The opportunity to be lead by someone that has explored a new route and then is willing to take everyone out and show it to them is always welcome. Ladysmith Striders are always game for a new running challenge - even it takes them a wee bit outside of their comfort zone.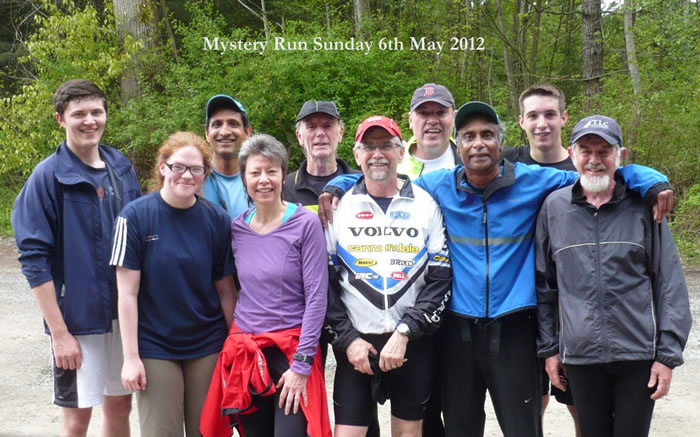 (left to right) Daniel, Lauren, Harvey, Robin, Chris, John, Phil, Bala, Joel, Mike



March 4, 2012 - Bazan Bay 5K - Striders Race Report
2012 Island Race Series: Records Smashed at Bazan Bay 5k -- (Victoria, BC – March 5, 2012) Seven new course records were set at Synergy Health Management Ltd Bazan Bay 5K yesterday, led by overall men's and women's winners, Geoff Martinson from Victoria and Malindi Elmore from Kelowna. Bazan Bay was the fifth race of the Frontrunners Island Race Series and had 679 finishers.

Martinson's time of 14:20 beat the previous record set by Simon Whitfield in 2010 by 16 seconds, and was the 16th best ever performance. Second was National Triathlon Team member Brent McMahon in 14:44, and third was Dylan Haight from the Vikes in 14:48. Elmore's time of 15:48 was the best performance ever in the Island Race Series, moving her to the top with 943 points – this is three points more than Jon Brown's 1:03 result in the Comox Half Marathon in 2005. Second in the women's field was Hilary Stellingwerff in 16:32 and third was Ellen Pennock in 16:54.

Elmore liked the new course: "It was a fast course and although slower than my track time, I was very pleased. I train with Hilary and it was good to see some good competition out there," she said.

Two new 5K BC age-group records were broken. Lucy Smith's 17:01 beat Nancy Tinari's F45 of 17:07, and Nancy Baxendale's 18:35 broke Catherine Irons' F50 record of 18:47. Marilyn Arsenault won the masters women's race in 16:54, and the men's masters was won by Ian Hallam (15:31).

The Frontrunners Green Jersey for the fastest male sprinter over the last 100-metres was won by Byron Trajan in the open category (11.65) and Danny Keyes in the masters category (13.84). Marissa Murray won the female open in 15:17 and Marilyn Arsenault the masters in 16.44. -- Courtesy of Get Out There Magazine
In addition to records that seem to fall like dominos, ten Ladysmith Striders gutted out some fine performances. Denise Aucoin left it all on the course by powering to a 23:08 2nd place finish in her age group and while Pauline Naidoo copied that with her spirited 27:52 2nd place finish. Also top-ten in their age groups were Nikki Van Horne and Bala Naidoo.
Breaking top-twenty age group classifications to really pile on the Ladysmith Strider team points were Jack Porter at 25:53 and Laurel Szasz pushing through the tape at 26:40. Special mention to both Jack Porter and Brant Dame who finished 2nd and 3rd respectively for the sprint in their age groups. Finishing in strong positions were Dave Van Horne with a respectable 21:25, Brant Dame in 25:05, John Mountain who paced grandson Jack Porter and finished a few seconds behind him at 25:55, and Carol Van Acker who legged out a great race finishing in 34:31. Ladysmith Striders pushed their team points total to 328 which is good for 12th position in the Frontrunners Island Race Series club standings.
As always, the Ladysmith Striders offer congratulations to the Synergy Health Management Ltd. for both sponsoring and presenting the Bazan Bay 5k road race.
Ladysmith Striders results are outlined in the table below. Click the participant names to view individual statistics which will open in a separate browser window.
Next race is up island in the Comox Valley on March 18th where a half in on the running menu. The Comox Valley 1/2 Marathon is sponsored by the Comox Valley Road Runners and is the only half marathon road race in the Frontrunners Island Race Series.



February 26, 2012 - Cobble Hill 10K - Striders Race Report -- I've been told that one of the most physically demanding activities that a human chooses to carry out is not what we running addicted weekend warriors might think -- which of course is road racing. Some might think the most physically demanding would be a feat of strength like pulling a school bus or airplane, or kettle ball juggling or even telephone book ripping. I've been told that the most physically demanding activity ever -- is shearing sheep. And while the Gutbuster series of races is more of what I would consider physically demanding, let's explore this sheep shearing further under the context of road racing.
The Ceevacs Cobble Hill 10K was postponed in January due to inclement weather conditions and the Ladysmith Striders were stoked when the make-up race was announced for late February -- late summer in Australia. Cool weather greeted the Ladysmith Striders made room in their calendar and took to the Cobble Hill outback for a fast-paced walkabout.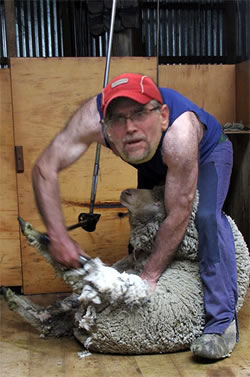 Sheep shearing is the process by which the woolen fleece of a sheep is cut off and removed from the animal and the person who removes the sheep's wool is called a shearer. It takes allot strength and stamina. Typically, each adult sheep is shorn annually and over time, the Australians have developed a unique culture around the industry. When a shearer removes fleece using shears or clippers, they will take as much fleece as they can in one arm movement -- called a blow -- by pushing the clippers smoothly as far as they can in one swoop.
Ladysmith Striders have developed a unique culture as well and it's also based -- like sheep shearers -- on strength and stamina. Sheep shearers are competitive blokes and it's not uncommon for a friendly shearing contest to turn into a cut-throat marathon event. Fair-dinkum I suppose, but pounding the steep hills around Ladysmith positions the Ladysmith Striders really well for pulling the fleece over any Australian's backside.
Dave Van Horne delivered the first long blow while striding carefully in heavy traffic through the first couple of bends. With a steady hand, he veered onto Wilkinson for an out and back. Mountain Runner took the second blow and barely missing a misguided sheela who perilously decided to muck about on one knee in the middle of the road while chasing an errant shoelace. Luckily, there was no contact and he managed to keep the shears engaged and the blow intact. Rounding the shank and heading back under the rump, Mountain Runner spotted smooth running Denise Aucoin the shears who took a third blow over the belly of Wilkinson and then advanced up through the narrow neck between the tall conifers. Accelerating quickly from a favourable position, Nikki Van Horne took the waiting shears while rounding the corner and slipped a fourth blow off the shoulders and down the spine with a centering move to ensure the fleece remained unharmed.
The course gradually tilted uphill and Dave Van Horne was secure with the advanced group and running well at what seemed like an elevated pace. He drove the fifth blow down the spine to finish the back. Mountain Runner could not catch the advanced group and instead latched onto anything that was big and up-tempo in an effort to hitch a ride up the long grade. Reaching the top turn around loop still puffing for more ground and shears in hand, Mountain Runner charged downhill taking the sixth blow over the rump and down the rear leg in an effort to pull back valuable ground that was lost on the ascent.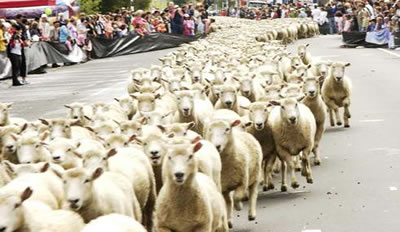 Meanwhile Denise Aucoin and Nikki Van Horne were making massive moves to finish the rest of the rump and legs, and were within sight of each other as they flew onto Nightingale. At this point Carol Van Acker took the hand-off and pulled the shears through the residual fleece to finish the final leg of the course. Up ahead Dave Van Horne was cleaning up the roustabouts and "London to a Brick" was cooking with gas and "Shag on a Rock". And from a corner behind, Mountain Runner was willy-nilly in battle for bragging rights with a bloody ringer of his own age group.
With the fleece classed, Ladysmith Striders proved once again that perseverance and determination pays off. Dave Van Horne clicked the shears to a brilliant 45:25 finish in a very competitive age group, while Mountain Runner drafted his way to a respectable 46:05 -- good for fifth place in his age group. Nikki Van Horne and Denise Aucoin finished within a minute of each other with Denise Aucoin scoring an under 50 minute 4th in her age group at 49:43 and Nikki Van Horne in sixth place with 50:29. Carol Van Acker's determined run placed her in the top-twenty with a finishing time of 1:12:27. Ladysmith Striders elevated their team points total to 240 in the Frontrunners Island Race Series club standings.
Thanks to the Ceevacs for persevering with the weather this year -- it takes an amazing group of individuals to organize and off-again on-again event. Special thanks as always, are directed to their troop of dedicated volunteers who came out to help at this postponed event.
Ladysmith Striders results are outlined in the table below. Click the participant names to view individual statistics which will open in a separate browser window.
Next race is back on the Saanich peninsula where the Synergy Health Management Ltd. Bazan Bay 5k will commence in Sydney on March 4th. This is by far the fastest road race in the Frontrunners Island Race Series and the Ladysmith Striders are sure to be there.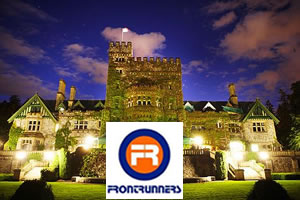 February 19, 2012 - Hatley Castle 8K - Striders Race Report -- In the 1890s coal was king and on Vancouver Island the riches that coal generated provided the means to create a stately castle on a sloping waterfront property. Many years later these riches indirectly provided a beautiful backdrop for a very challenging road race -- the Frontrunners Island Race Series Hatley Castle 8K. In 1908 Coal Baron James Dunsmuir constructed Hatley Castle as his private residence and carved out a number of roads and trails out of the douglas fir forestlands which stand today as the most troubling 8K in the Frontrunners Island Race Series. While the castle and grounds stand as a symbol of Victorian wealth and power; the hills and trails stand as symbols of fortitude and stamina in a race that many veterans tend to shy away and pass over.
Coal can still be found at Hatley Castle but it comes in a different form - dedicated individuals running the trails and service roads transforming themselves under pressure into diamonds. Coal is a mixture of complicated organic molecules derived from ancient plants material, but heat and pressure changes its chemical composition into a nearly pure form of carbon called graphite which under extremely high pressure turns into something really amazing. Results from Sunday's 8k hilly course proved that hidden gems do exist at Hatley Castle and just require the heat and pressure of the serious climbs to bring their sparkling light to the surface. Four hundred and five amazing runners tackles the perilous hills and flashed up some very fast finishing times.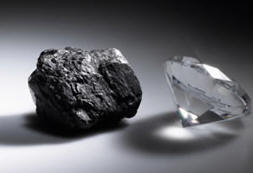 Ladysmith Striders took the form of pure carbon as six amazing runners braved the heat-generating hills and placed top-twenty in their age groups. Mountain Runner scampered up, over and back for a 3rd place 37:45 while Dave Van Horne was hard on the edge with a 38:25. Denise Aucoin shoved nearly all aside in her age group with a gleaming 2nd place 40:59 finish and Nikki Van Horne placed top-ten again as she blew away the hills finishing just seconds behind Denise with 41:37. Brant Dame hammered out a 45:36 effort and posted a super-fast finishing sprint. Shannon Peck grunted out a steady 6:38 pace over the course to finish in 53:02. The Ladysmith Striders are making a steady climb in the club points standings with 186 points.
Ladysmith Striders would like to congratulate Frontrunners Athletic Club for stepping up and taking control of the Hatley Castle 8K which had almost been stricken from the 2012 race schedule. We appreciate the time and effort that the volunteers and race organizers endured to bring this race back online for 2012 and the Ladysmith Striders offer Frontrunners Athletic Club our gratitude.
Ladysmith Striders results are outlined in the table below. Click the participant names to view individual statistics which will open in a separate browser window.
Next race is the Ceevacs sponsored Cobble Hill 10K race at George Bonner School in Cobble Hill that was rescheduled to February 26th. Hope to see you all there!


February 5, 2012 - Bastion Running Cedar 12K - Striders Race Report -- It was 9:50 on Sunday morning when I climbed into my car for the twenty minute drive to Cedar for the Bastion Running Cedar 12K. I parked on a side-road near the event and as I swung my legs out onto the road, I noticed a group of runners trot by seemingly lost their warm-up routine; heads tilted slightly downward with eyes focused forward on the road ahead. I popped the hatch-back and began my pre-race ritual by pulling on my own gear, tugging my laces, a quick pat over my PowerGels before slipping my water bottle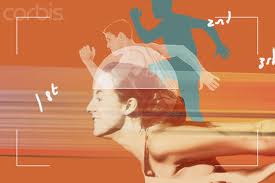 into my Batman utility-belt; the vision of an intended triumph steadied my hands as I locked the car. When beginning my own pre-race warm-up, I wondered if everyone approached their own race the way I did and asked myself, "Do other runners follow the same routine as I do when they prepare... or do they hit the road with a long warm-up like those runners that just went by? With the my road race just minutes away, I wondered how many runners self-impose real pressure on themselves to perform and if they do, what happens if they don't live up to there expectations. I stood at the start of the Bastion Running Cedar 12K with these thoughts circulating and concluded that what drives runners to meet their race day expectations must be "determination".
"All that we are is the result of what we have thought. The mind is everything. What we think, we become."
-- Buddah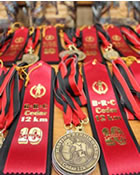 Six other Ladysmith Striders joined me - Mountain Runner - for this Frontrunners Island Race Series event and I was pleased to see Carol Van Acker getting ready. Carol Van Acker had decided late last year to place the Ladysmith Striders Sunday runs on her calendar and has been running on the old Chemainus Hwy with the Ladysmith Striders pretty regularly now on Sunday mornings. This race would be her second race of the Frontrunners Island Race Series having already knocked off the Prairie Inn Harriers Pioneer 8K in Saanich. In today's race, Carol Van Acker and I enjoyed the company of Ladysmith Strider regulars Dave and Nikki Van Horne, Bala and Pauline Naidoo, and Denise Aucoin. And it was these seven runners that demonstrated what a powerful tool "determination" can be to defeat discouragement.
"Within each of us is a hidden store of determination. Determination to keep us in the race when all seems lost." --Roger Dawson
Carol Van Acker is as determined as anyone I've met when it comes to finishing. She has a strong sense of self-devotion and self-commitment that provides the means to achieve her running goals and objectives. And individuals like her tend to be highly successful in their chosen fields because they have the determination to finish "the race" on their own terms. Carol Van Acker enjoys the company of her iPod while racing and whatever she listens to through her headphones must be something that sustains her will to succeed because Carol Van Acker always finishes what she starts.
"The man who goes farthest is generally the one who is willing to do and dare. The sure-thing boat never gets far from the shore." --Dale Carnegie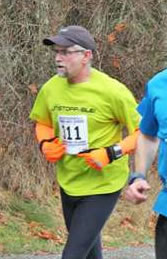 Dave Van Horne ran well and shaved another 42-seconds of his previous personal best having now chalked up his fourth Bastion Running Cedar 12K finish. Mountain Runner ran with Dave Van Horne for most of the way by tucking in behind him early in the race and pretty-well hooked up with him as single unit as each runner took turns pushing each other at different times over the course. On the flats Mountain Runner drafted behind tall Dave Van Horne acknowledging the ride; Mountain Runner saving energy for the two finishing hills. Once onto the hills, he charged out ahead to grunt out the lead on the up-hill portions in an effort which allowed Dave Van Horne some respite over the last two climbs. It was a tank-emptying effort by Mountain Runner that seem to give Dave Van Horne a launch pad to fire down the final kilometer-long straight-away. Dave Van Horne clocked an impressive 57:11 personal best which was good for a top-twenty category finish. Mountain Runner unhitched about a kilometer back and chugged into the station a few boxcars behind at 57:31 breaking top-ten in his category.
"A minute now is better than a minute later." --Anonymous
Ladysmith Striders ladies proved they were up for the challenge with top-ten finishes. Denise Aucoin claimed 5th place in her age category with a 1:00:38 finish, followed by Nikki van Horne and Pauline Naidoo who charged to the finish just over the hour mark with respectable times of 1:02:38 and 1:05:54. Nikki Vann Horne was awarded 10th place in her age category while Pauline Naidoo was on the podium with a first place medal in her age category.
Congratulations to John Durkin and the Nanaimo Bastion Running Club for both sponsoring and presenting the Bastion Running Cedar 12K road race. Runners from all over the Vancouver Island look forward to this event as it is the most geographically central location for a road race in the entire Frontrunners Island Race Series and fairly easy to attend. Nanaimo Bastion Running Club has again done a great job of organizing the event and special thanks are directed to their troop of dedicated volunteers who held the keys to unlock this very successful event.
Ladysmith Striders results are outlined in the table below. Click the participant names to view individual statistics which will open in a separate browser window.


Next race is the Hatley Castle 8K in Colwood on February 19th. Ladysmith Striders should take note that the CEEVACS sponsored Cobble Hill 10K race has been rescheduled to February 26th at George Bonner School in Cobble Hill. Hope to see you all there!


January 9, 2012 - Prairie Inn Harriers Pioneer 8K - Striders Race Report -- Every year in early January the Vancouver Island running community descends on the Central Saanich Fairgrounds to do battle in the Prairie Inn Harriers Pioneer 8K and even though there was an absence of shiny armour and razor sharp swords, a distinct sense of combativeness lingered in the air. The Prairie Inn Harriers Pioneer 8K road race is not only the first event of the Frontrunners Island Race Series, it's the first event in the 2012 Timex BC Road Running Series and the first event of the 2012 BC 8K Road Racing Championships. So with the kingdom's crown up for grabs, Island elite running knights and princesses along with an army of formidable weekend foot soldiers, all able-bodied noblemen and noblewomen pressed forward at the start while waiting for the battle to begin.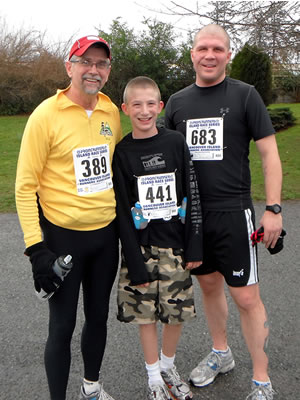 Ladysmith Striders attended Prairie Inn Harriers Pioneer 8K with a small legion of runners who fought the eight kilometer course valiantly. Three Ladysmith Striders sheathed their swords triumphantly with top ten positions within their age groups. Denise Aucoin claimed 4th place in her respective age group in 39:12, and new Ladysmith Strider noblemen recruit Jack Porter slashed and battled his way gallantly to a 43:44 fourth place finish in his age group in his very first Frontrunners Island Race Series. Nikki Van Horne sacked much of the competition in her age group with a hard-fought top twenty finish with 43:04. Also in the main field, David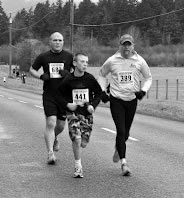 Van Horne warded off blows and finished his run untouched at 37:49; as did Mountain Runner who wiped his sword with a 43:44 finish. Mountain Runner boldly cut a swath through the running field to create a no-kill zone in "shield and protect" action for his 11-year-old grandson Jack Porter who finished alongside unscathed. The young Squire's protection detail was also ably assisted by his Uncle Brant Dame who finish the security sortie in a flanking position at 44:35. Guarding against any late race assaults were Shannon Peck and Carol Van Acker who battled to their under-the-hour finishes with respectable times of 53:14 and 59:16.
Ladysmith Striders would like to thank the Prairie Inn Harriers Pioneer 8K Organizers and Race Volunteers for their commitment to organize this running event and acknowledge with appreciation, the time and effort it takes to organize this popular event.
Ladysmith Striders results are outlined in the table below. Click the participant names to view individual statistics which will open in a separate browser window.

Next race is a CEEVACS sponsored 10k race on the Bonner School course at Cobble Hill on January 22nd. As a friendly reminder to Ladysmith Striders that some Cedar 12K fun is coming to our area on February 5th and it would real delicious to make that road race our Sunday morning run. Hope to see you all there!


January 3, 2012 - John's Half-Fast Run Report - New Years Day Strider Run -- It was a sound that brought forth memories. But not the ring-jingling of harness bells inviting holiday shoppers to drop coins in Salvation Army red kettles; nor was it the reverberating clang of a New York Stock Exchange opening bell that put runners on notice. It wasn't the country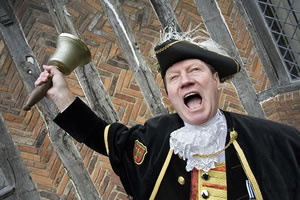 twang-clanging dinner dingle that one hears for a call to cowboy grits and gravy, and it surely wasn't the loud clatter of the Town Crier heralding important news to Saltair's fleet-footed citizens. However, it was a memorable sound that has touched Ladysmith Striders ears on every new year for the past five and a sound they have come to know and somewhat dread; a sound that has the ability to inflict difficult breathing and cause throbbing muscle discomfort. This memorable sound was the jaw-clenching fearful toll of "The B!@@#y Bell" which in the hands of a knowledgeable tormentor can quickly bring terror to unsuspecting lungs and can stamp the hell out any lingering toxins that may be lurking in the bloodstream after the previous night's New Years Eve festivities. And most Ladysmith Striders didn't know if that was good or bad.
Every year Bala and Pauline Naidoo offer their Saltair home to the Ladysmith Striders as a home base for their New Years Day 5 kilometres run. The Ladysmith Striders New Years Day Run is an annual tradition and to make it fun for all, The B!@@#y Bell was introduced as a way to tip the roadway and level it for all runners. The B!@@#y Bell is carried by someone who has decided to cover the five kilometers at a more pedestrian pace and it's used to carefully manage the speed of the more energetic runners. By ringing The B!@@#y Bell loudly, all the New Years Day runners are called back to the pack to regroup before turning around to begin their trek to the finish again. And if deployed with skill, the peal of The B!@@#y Bell can induce a significant sweat for the more energetic runners if allowed to move almost out of sight before invoking the sound of The B!@@#y Bell to call them back. In fact, some may consider the constant repeating of The B!@@#y Bell exercise to be an activity that could fall under the realm of torture. (queue the sinister laugh track here)
Eighteen runners and walkers shouldered the New Years Day trek by heading northeast on Olson Road to Seaview Crescent which gently curves down and around and up again to Sea Vista Road. Carrying The B!@@#y Bell this year were tormentors Maria Valekova and Bala Naidoo and it wasn't long before the evil and malicious twins began to work at putting the group through their paces. Down to South Oyster School Road and then up to Chemainus Rd and south past Byron's Food Market, the Twin Tormentors appeared to -- with obvious glee -- to enjoy casting the Ladysmith Striders out as far as they could before reeling them back to the pack; then casting them out again... and again... and again. And like a couple of cats playing with a bunch of exhausted rats, the Twin Tormentors rang The B!@@#y Bell to herald runners back to deliver the evil message - begin again sucker! ha-ha!
Sweeping left back onto Olsen Road, the group continued past the four-kilometer mark with a loop through the Princess Diana Park back to Olson Road. Princess Diana Park Trails provided the release point in which runners could ignore The B!@@#y Bell and simply enjoy the soft and secluded pathways for the final kilometer. Ladysmith Striders consider themselves "hill tamers" and enjoy a thorough workout, but it's likely that anyone watching this back-and-forth performance would just shake their heads at this type of idiotic chest-burning, leg-throbbing activity.
With the end of the New Years Day run in sight, the Ladysmith Striders regrouped to forgive the Twin Tormentors for their evil and cruel behaviour; forgiveness for the obvious delight they seem to take in ringing The B!@@#y Bell when so many runners were nearly "in-the-next-province". But in addition, they regrouped to thank the Twin Tormentors for tacking probably an additional three kilometers onto the run which not only provided a healthy distraction to celebrate the first day of a new year, and also to show appreciation for playing a big part in helping to purge the residual effects of any excessive food or drink consumed during the previous evening's New Years Eve festivities.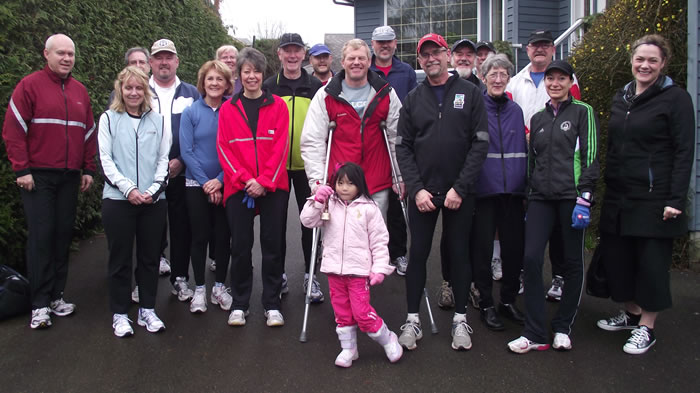 The New Years Day run is an annual Ladysmith Striders event and is hosted by Pauline and Bala Naidoo. Not only does the run originate from their home, the Naidoos graciously insist that the Striders remain after the run for a light lunch, snacks, coffee, and as always, great conversation. Special thanks to Bala and Pauline for hosting this annual affair, and for their welcoming nature and abundance of goodwill.



January 1, 2012 -- It's fun-time again Ladysmith Striders... time to lace-em on and get ready to scamper through the 2012 Frontrunners Island Race Series. Eight races spaced two weeks apart over four months is a true challenge for some runners; Ladysmith Striders known for their hill running are always willing to take the bit-between-the-teeth and give'er another go! Ladysmith Striders had a great 9th place finish overall in the club standings and if you are considering the fun again, the Frontrunners Island Race Series begins on January 8th so I think it appropriate here to provide a friendly reminder to take advantage of some cost savings by entering early. And when entering, don't forget to record that you are from the Ladysmith Striders.
For your further awareness, runners who complete all eight races in the 2012 series will receive a discount certificate from Frontrunners entitling them to 50% off series registration (without shirts) for the 2012 series. Check out the schedule below.
Frontrunners Island Race Series 2012 Schedule
Race

Date

Start

Timex Series

Info

Results

Prairie Inn Pioneer 8k
Saanichton

Jan 8

11am

Yes

Cobble Hill 10k
Cobble Hill

Jan 22

11am

Cedar 12k
Cedar

Feb 5

11am

Hatley Castle 8k
Colwood (Royal Roads)

Feb 19

11am

Mar 4

11am

Yes

Comox Valley 1/2 Marathon
Courtenay

Mar 18

11am

Yes

Merville 15k
Merville

Apr 1

11am

Sooke River 10k &
Series Awards - Sooke

Apr 15

11am
Click here to register online.